Meetings & Events Calendar
Scroll down to view and/or register for meetings and events:

SEAMASS Board of Directors Meeting Schedule 2019-20
SEAMASS members who are licensed structural engineers are encouraged to consider joining the SEAMASS Board of Directors for the next fiscal year.  Also, any member is invited to sit-in as a guest at an upcoming SEAMASS Board meeting.  Please contact SEAMASS Secretary Aaron Ford to indicate that you would like to attend, and to confirm the meeting time. Board of Directors 2019-20 Meeting Schedule  


The SEAMASS events listed below have been postponed to future dates (to be determined).
Please return to this page for updates, or join our email list to receive SEAMASS e-announcements (simply sign up with your email address on the Home page of this site).  Thank you for your support of SEAMASS.


Tour of Novel Iron Works
Coordinated by SEAMASS Young Members Group
 
SEMINAR: Design Lessons in Concrete Construction
Concrete Diaphragm Design
Concrete Performance-based Mix Designs
Concrete Pile Cap Design

SEAMASS Annual Meeting
Featuring Keynote Speaker:
Doug Most, Author of The Race Underground


********************
Event Sponsors Welcome:
View Event Sponsor Benefits 
Each event's Registration Link includes an option for Sponsorship
********************
For ALL events held at the KOSTAS CENTER, security protocol at the facility requires that:
All attendees must show a photo ID (such as Driver's License) upon arrival at the Kostas Institute, due to security at the facility.

Non-US citizens must upload a copy of their passport OR Real ID to the Kostas Center no later than 4 days before an event via this secure link.

Use Password: Kostas, and include event date when you upload your passport OR Real ID. For upload questions, please contact Julie Casella, Administrative Coordinator for the Kostas Institute, directly at 781.238.8440.
VIEW OTHER EVENTS:
Visit the

RESOURCES & LINKS

page to view other organizations' websites to view upcoming events.

VIEW PAST SEAMASS EVENT SUMMARIES & PHOTOS:
Visit the

PAST EVENTS

page.
EVENT SPONSORS
Click logos to view websites
MARCH 25, 2020
Structural Failures Event SPONSORS: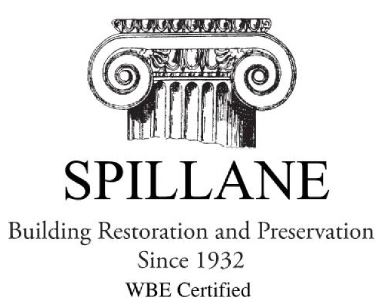 About P.J. Spillane:
For over 85 years, P.J. Spillane has been providing building maintenance and rehabilitation through restoration, repair and waterproofing services.  
 

About Structural Technologies:
STRUCTURAL is committed to making structures stronger and last longer by integrating technology-driven solutions into repair and maintenance services. 




EVENT SPONSORS WELCOME
2 Sponsors per event

View Event Sponsor Benefits

Choose an event and register
as an Event Sponsor using the Event Registration Form.

THANK YOU for Your
Support of SEAMASS