Meetings & Events Calendar
Scroll down to view and/or register for meetings and events:

SEAMASS Board of Directors Meeting Schedule 2022-2023
SEAMASS members who are licensed structural engineers are encouraged to consider joining the SEAMASS Board of Directors for the next fiscal year.  Also, any member is invited to sit in as a guest at an upcoming SEAMASS Board meeting. Meetings are typically held on the 3rd Wednesday of each month. Please contact SEAMASS Secretary Brian Twomey to indicate that you would like to attend, and to confirm the meeting time. 


December 7, 2022 - Thursday | 6 - 10 p.m. ET 
SEAMASS YMG Holiday Party  
Sponsored by DEWALT
Come celebrate the holidays with the SEAMASS Young Member Group and enjoy a fun evening of food, refreshments & prizes courtesy of DEWALT.
The event is FREE with RSVP; however, all participants are encouraged to bring a new, unwrapped toy donation for Toys for Tots.
RSVP is required and space is limited, so register now! 
VIEW FULL DETAILS
REGISTER NOW

December 15, 2022 - Thursday| 11:00 a.m. - Noon ET 
FREE Webinar (with Registration): 
Challenging Connections for Multi-Story Wood-Frame Construction
1.0 SEAMASS-Certified PDHs available for SEAMASS members who participate in the LIVE webinar
PRESENTER:
Gregory D. Bundy, PE | Senior Engineer, Northeast USA | Simpson Strong-Tie
OVERVIEW:
During this Course, we will consider some of the most challenging connections associated with designing multi-story wood-frame buildings. In addition, we will examine what options are available to the structural engineer for these connections.
LEARNING OBJECTIVES:
Connecting Large Overturning Forces (from Rod Systems or Convention Holdowns) to Concrete, Grout-Filled CMU or Structural Steel
Connecting Wood Members to Structural Elements (other than concrete walls and GFCMU walls)
Connecting Wood Members to Concrete Walls or GFCMU Walls
Connecting Wood Members to Concrete Walls or GFCMU Walls for Vertical Movement
Questions?  Email programs@seamass.org

********************
EVENT SPONSORS
DEC. 7, 2022
SEAMASS YMG
Holiday Party Sponsor:
DEC 15, 2022
Professional Development
Webinar Sponsor: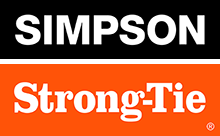 A leader in structural systems research and technology, Simpson Strong-Tie is one of the world's largest suppliers of structural building products.  Simpson Strong-Tie is committed to providing exceptional products and services to its customers, including engineering and field support, product testing and training.
Visit: Strongtie.com


EVENT SPONSORS WELCOME
Contact marketing@seamass.org

THANK YOU for Your
Support of SEAMASS