Meetings & Events Calendar
Scroll down to view and/or register for meetings and events:

SEAMASS Board of Directors Meeting Schedule 2020-21
SEAMASS members who are licensed structural engineers are encouraged to consider joining the SEAMASS Board of Directors for the next fiscal year.  Also, any member is invited to sit-in as a guest at an upcoming SEAMASS Board meeting.  Please contact SEAMASS Secretary Aaron Ford to indicate that you would like to attend, and to confirm the meeting time. Board of Directors 2019-20 Meeting Schedule  


December 3, 10, 17, 2020  
Webinar Series (Thursdays) | 11 a.m. - Noon EST
Post-Tensioned Concrete: What You Need to Know
Investment: 
SEAMASS-Certified PDHs:  $25 per webinar (1.0 PDHs) OR $60 for ALL 3 Webinars (3.0 PDHs)
NCSEA Diamond-Certified PDHs:  $30 per webinar (1.0 PDHs) OR $75 for ALL 3 Webinars (3.0 PDHs)
PRESENTATION TITLES & PRESENTERS: 
DEC 3:  Post-Tensioned Concrete 101
Presenter:  Tim D. Christle, PE | Manager, Technical Program Development | Post-Tensioning Institute
DEC 10:  Post-Tensioned Podium Slab Design
Presenter:  Bryan Allred, SE | Vice President | Seneca Structural Engineering, Inc.

DEC 17: Construction Modifications Post-Tensioning in Concrete Structures
Presenter:  Sanjiv Inamdar | Senior Director, Strengthening Solutions | Structural Technologies

VIEW FULL DETAILS (Presentation Overviews, Presenter Bios, etc.)
REGISTER NOW


January 14, 21, 28, 2021 
Webinar Series (Thursdays) | 11 a.m. - Noon EST
A Steel By Any Other Name:  Stainless Steel & Other Materials
Investment: 
SEAMASS-Certified PDHs:  $25 per webinar (1.0 PDHs) OR $60 for ALL 3 Webinars (3.0 PDHs)
NCSEA Diamond-Certified PDHs:  $30 per webinar (1.0 PDHs) OR $75 for ALL 3 Webinars (3.0 PDHs)
PRESENTATION TITLES & PRESENTERS: 
JAN 14:  Stainless Steel Design Guide 
Presenter: Nancy Baddoo | MA CEng FICE | Associate Director, Steel Construction Institute

JAN 21:  Steel Casings, Connections & Wire Rope
Presenter: Michael Mulhern, PE | Founder/President | TriPyramid Structures, Inc.

JAN 28:  Cast Iron
Presenter: TBA

Other Professional Development Event Themes
Currently Being Planned for 2021:
Metallurgy
Masonry
Fiber Reinforced Structures
********************
VIEW OTHER EVENTS:
Visit the

RESOURCES & LINKS

page to view other organizations' websites to view upcoming events.

EVENT SPONSORS
Click logos to view websites
DECEMBER 2020 
Webinar Series SPONSOR:



About Structural Technologies:
STRUCTURAL is committed to Making Structures Stronger and Last Longer by integrating technology-driven solutions into repair and maintenance services. STRUCTURAL has served commercial, public, transportation, industrial and power customers, providing a wide range of specialty repair and maintenance services for civil and structural infrastructure.

JANUARY 2021 
Webinar Series SPONSOR: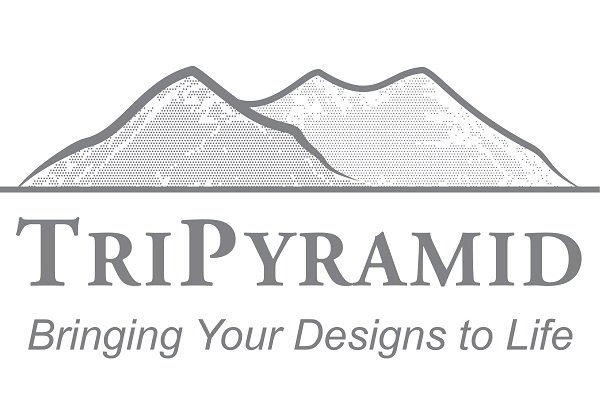 About TriPyramid Structures, Inc.:
TriPyramid Structures is a design, engineering, and fabrication firm founded in 1989. The company specializes in architectural features with a high degree of fit and finish or difficult geometry. Our work is featured on a wide range of unique projects around the world.

EVENT SPONSORS WELCOME
Contact marketing@seamass.org

THANK YOU for Your
Support of SEAMASS