Meetings & Events Calendar
Scroll down to view and/or register for meetings and events:

SEAMASS Board of Directors Meeting Schedule 2020-21
SEAMASS members who are licensed structural engineers are encouraged to consider joining the SEAMASS Board of Directors for the next fiscal year.  Also, any member is invited to sit-in as a guest at an upcoming SEAMASS Board meeting.  Please contact SEAMASS Secretary Aaron Ford to indicate that you would like to attend, and to confirm the meeting time. Board of Directors 2019-20 Meeting Schedule  

September 3, 2020 (Thursday) | 11 a.m. - Noon
SEAMASS Webinar:  Challenging Discussions: Working with COVID
Presenter: Stephanie Slocum, PE, M.ASCE
Investment: Free for SEAMASS Members; $5 Non-Members

Description:  Are you a structural engineer working from home who is currently transitioning or will soon transition back to the office?   Are you feeling anxious about returning to the office because you are concerned about getting sick, you have children at home, or simply prefer working from home?  Are you concerned that if you push back on returning to work, you'll find yourself – at best – dealing with the pre-COVID remote worker stigma – or at worst – the first to be furloughed if needed?   Stephanie Slocum, PE explores the current status of returning to the office, and equips employees with the tools they need to tackle tough conversations around returning to office work.
About the Presenter:  Stephanie is the current chair of the Structural Engineering Institute's (SEI) Business Practices committee and a member of the NCSEA SE3 committee on retention and engagement. She is the volunteer Director of the ASCE Collaborate Editorial Board, a member of ASCE's Task Committee on the Code of Ethics, and co-champion for the schools category in PA's 2018 ASCE Infrastructure Report Card. Prior to founding Engineers Rising, she worked in structural engineering building consulting for 15 years. She holds a bachelor's and master's degrees in architectural engineering, and is author of the book, She Engineers.

September 17, 24, & Oct 1 2020  
Webinar Series (Thursdays) | 11 a.m. - Noon 
Structural Failures Then & Now: What Have We Learned?
Investment:
SEAMASS-Certified PDHs:  $25 per webinar (1.0 PDHs) OR $60 for ALL 3 Webinars (3.0 PDHs)
NCSEA Diamond-Certified PDHs:  $30 per webinar (1.0 PDHs) OR $75 for ALL 3 Webinars (3.0 PDHs)
PRESENTATION TITLES & PRESENTERS:
The Great Boston Molasses Tank Failure: A Structural and Metallurgical Perspective
Presenter: Ronald Mayville, PhD, PE | SGH (Retired)
The Indiana State Fair Stage Collapse Incident: What We Learned
Presenter: Scott Nacheman, Msc.Eng., AIA | Envista Forensics
The FIU Pedestrian Bridge: Collapse Investigation
Presenter: Gary J. Klein, PE, SE | Wiss, Janney, Elstner Associates, Inc. 
********************
VIEW OTHER EVENTS:
Visit the

RESOURCES & LINKS

page to view other organizations' websites to view upcoming events.

EVENT SPONSORS
Click logos to view websites
September 2020 
"Structural Failures" Webinar SPONSORS: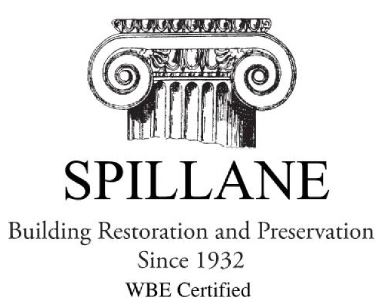 About P.J. Spillane:
For over 85 years, P.J. Spillane has been providing building maintenance and rehabilitation through restoration, repair and waterproofing services.  
 

About Structural Technologies:
STRUCTURAL is committed to making structures stronger and last longer by integrating technology-driven solutions into repair and maintenance services. 




EVENT SPONSORS WELCOME
2 Sponsors per event

View Event Sponsor Benefits

Choose an event and register
as an Event Sponsor using the Event Registration Form.

THANK YOU for Your
Support of SEAMASS