Meetings & Events Calendar
Scroll down to view and/or register for meetings and events:

SEAMASS Board of Directors Meeting Schedule 2022-2023
SEAMASS members who are licensed structural engineers are encouraged to consider joining the SEAMASS Board of Directors for the next fiscal year.  Also, any member is invited to sit in as a guest at an upcoming SEAMASS Board meeting. Meetings are typically held on the 3rd Wednesday of each month. Please contact SEAMASS Secretary Brian Twomey to indicate that you would like to attend, and to confirm the meeting time. 

UPCOMING EVENTS: 
APRIL 13, 2023 - THURSDAY | 8:30 a.m. - 1:00 p.m. ET 
IN-PERSON Professional Development Seminar: 
Designing & Building with Mass Timber
3.0 PDHs (NCSEA Diamond-Reviewed or SEAMASS-Certified) available


3 Presentation Topics:
The AISC Design Guide 37 – Hybrid Steel Frame with Wood Floors
Presenter: Jordan Woodson, PE | Associate, Structures | Arup
Tall Mass Timber Construction: Ascent Tower
Presenter: Alejandro Fernandez | Project Engineer | Thornton Tomasetti
How to Engineer Cost-Optimized Mass Timber Structures
Presenter: Ricky McLain, PE, SE | Senior Technical Director – Tall Wood | WoodWorks
Photo on right: Timber House, Brooklyn | Credit: Travis Mark, Courtesy WoodWorks
SEAMASS & NCSEA 2023 Scholarship Opportunties 
In May 2023, SEAMASS will award $2,500 to one or two students enrolled in an undergraduate or graduate Civil or Architectural Engineering program.
Please view or download this one-page PDF summary of details regarding eligibility requirements and application criteria for the SEAMASS scholarship, as well as other scholarship opportunities offered through our National organization, NCSEA.  
The SEAMASS application deadline is April 14, 2023
and the NCSEA deadlines are March 20 and 31, 2023

APRIL 22, 2023 - SATURDAY | 10:00 a.m. - Noon ET 
VOLUNTEER OPPORTUNITY: 
Earth Day Cleanup of Charles River Esplanade



Come join the SEAMASS and BSCES Young Member Groups as we participate in the 24th Annual Charles River Earth Day Cleanup on the Charles River Esplanade.
NOTE: Registration is open until April 22; however, organizers would appreciate an early head-count, so please register to participate ASAP.
WHO: Members & Non-members of SEAMASS & BSCES
WHEN: Saturday, April 22, 2023 | 10 a.m. - Noon
WHERE: Meeting location TBD; Registrants will receive details
INVESTMENT: Minimum $5 Donation to the Esplanade Association
VIEW FULL DETAILS
REGISTER and/or Donate Now 




MAY 10 - TWO WEBINARS:
  11:00 a.m.: Concrete's Evolution to Being Sustainable
  Presenter: William J. Lyons III, FACI | National Business Dev. Mgr. - NE & Mid-Atlantic Regions | Euclid Chemical
  12:30 p.m.: Carbon & Long-term Sustainability in the Construction Industry
  Presenters: Dylan Lee, SE | Sustainability Lead | BALA
                     Elizabeth K. Larsen | Sustainability Engineer | BALA
MAY 17 - TWO WEBINARS:
  11:00 a.m.: ASCE 7-22 Flood Load Provisions
  Presenters: Christopher Cerino, PE, SECB, F. SEI, DBIA | VP, Director of Structural Engineering | STV
                      Seth Thomas, PE, SE | Associate | KPFF
  12:30 p.m.: AI in Structural Design
  Presenter: Bill Mathers, PE | Manager of Structural Engineering | Cuhaci Peterson
MAY 24 - TWO WEBINARS:
  11:00 a.m.: Wood Vertical Integration 
  Presenter: Chris Carbone, PE | Technical Project Specialist – U.S. | Nordic Structures 
  12:30 p.m.: Stamford Media Village Project Profile 
  Presenter: Jim DeStefano, PE, SE, AIA, F.SEI | President | DeStefano & Chamberlain
FULL EVENT DETAILS are Forthcoming
REGISTER Now

MAY 17, 2023 - WEDNESDAY | 6:00 - 9:00 p.m. ET  
SEAMASS Annual Meeting & Dinner Presentation:
The Blessings of Disaster: The Lessons That Catastrophes Teach Us and Why Our Future Depends on It
Presenter: Michel Bruneau, Ph.D, PEng
1.0 NCSEA Diamond-Certified PDH | Guests & Spouses Welcome
SAVE THE DATE - Full Details & Registration are Forthcoming
 
Questions?  Email programs@seamass.org

********************
EVENT SPONSORS
 

APRIL 13 Seminar:




DELTABEAM® is a superior hybrid beam with integrated fireproofing enabling slim-floors for multi-story buildings of any type, whether low-rise or high-rise. Its composite action between steel and concrete allows for creative structures with large open spaces. 
Visit: peikko.com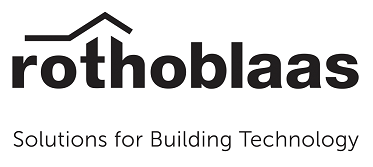 Rothoblaas is a leading developer and provider of high technology solutions for the construction with wood sector. Rothoblaas is dedicated to finding solutions to improve products and services for the wood carpentry industry, and continues to export know-how from the heart of the Italian Alps to the world.  
Visit: rothoblaas.com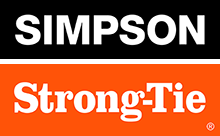 A leader in structural systems research and technology, Simpson Strong-Tie is one of the world's largest suppliers of structural building products. Simpson Strong-Tie is committed to providing exceptional products and services to its customers, including engineering and field support, product testing and training. 
Visit: strongtie.com
 
EVENT SPONSORS WELCOME
Contact marketing@seamass.org